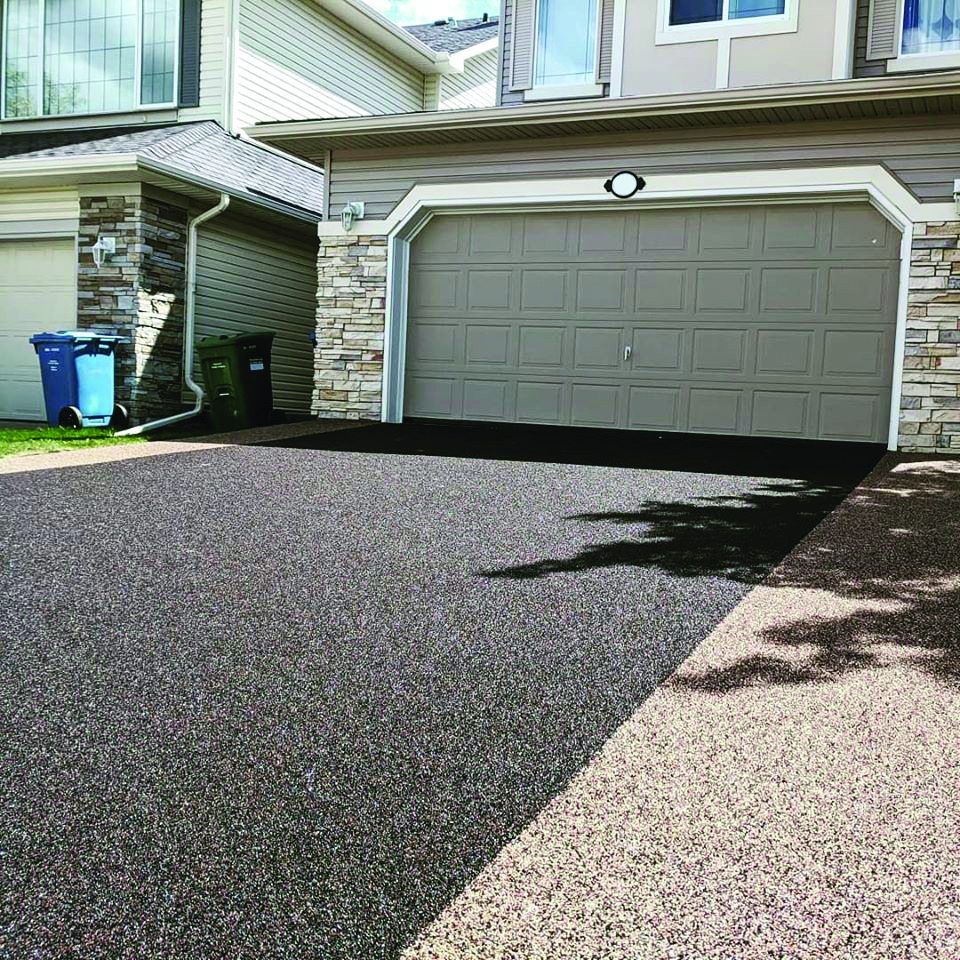 Driveways & Garage Floors
Rubber paving is a cost-effective way to resurface your cracked and damaged driveways, sidewalks, and garage floors. It can be installed over existing material, including concrete, asphalt, and more!
A cracked, broken, or uneven concrete surface on a pool deck is one of the most challenging problems for homeowners. Replacing the concrete is expensive and may not even be an option. We'll cover the existing surface with an attractive solution that will exceed expectations for years.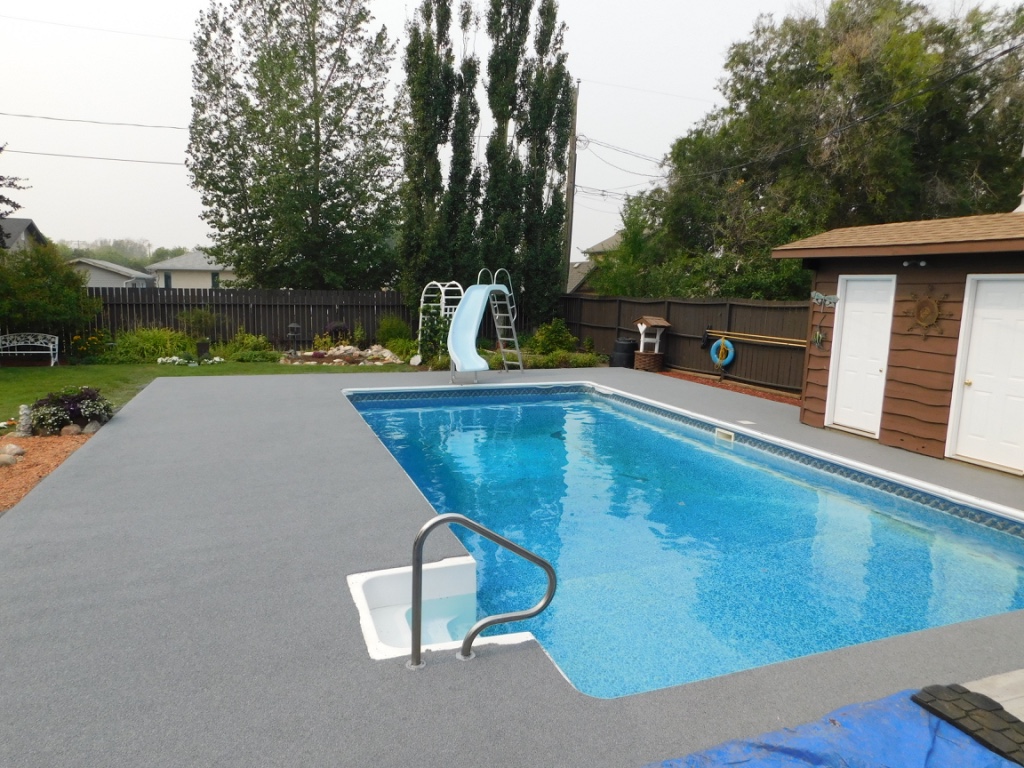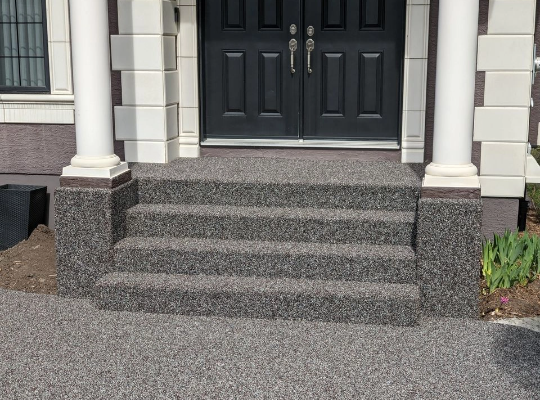 Walkways for homes, churches, retail outlets, schools, parks, apartment blocks, and seniors' homes, among other buildings, can benefit from rubber paving to ensure a safe, anti-slip, and appealing surface. Rubber paving facilitates the rapid melting of ice. With the flexibility of the product, any ice that remains can be broken up more easily. Stop salting your walkways and start walking with confidence.
Whether for the front yard or back, we can customize and install a rubber surface for almost any residential need. Our moulded products include multi-purpose matting, curb ramps, splash pads, mulching, tiling, paving stones, and edging for flower beds and gardens.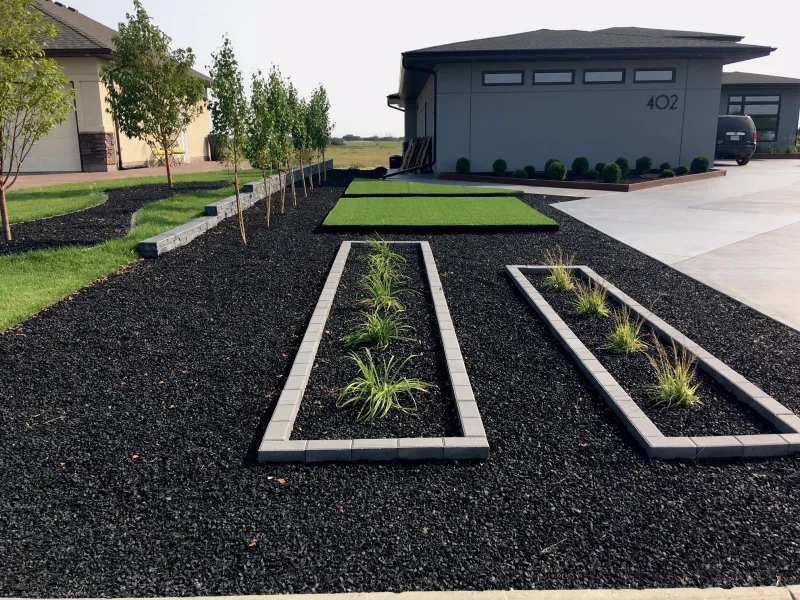 Residential & Molded Products Gallery
Trusted, Locally-Recycled Product
CVS Rubber Paving is proud to use Shercom surfacing products on our installations.
Less expensive than commercial vinyl decking products and concrete replacement
Flexible surface resistant to cracking
Long-lasting
Rubber paving is porous, eliminating puddles in the summer and black ice in the winter
Ice doesn't stick to rubber the way it does to other surfaces, making snow removal easier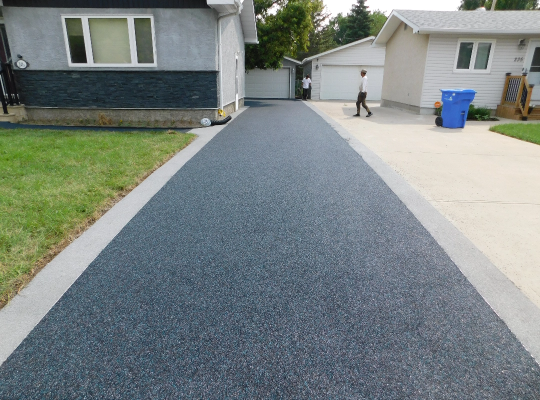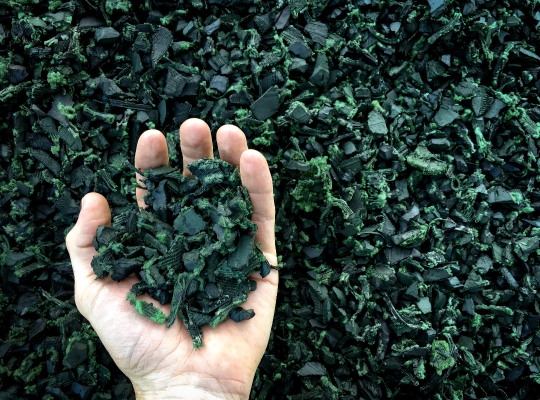 Rubber paving is created by combining recycled rubber crumb with a proprietary binding agent according to a strict formula developed by Shercom. The rubber paving concept has been expanded to include sidewalks, pathways, patios, decks, pool decks, sports courts, running tracks, pathways, and trails. It can be installed virtually anywhere and will attractively transform any existing surface.