The rubber paving alternative
Your time is valuable, and you'll spend next to none of it maintaining a rubber surface. It cleans easily – ice is no match – and is slip-resistant. Its malleability also means accessibility can be built in at installation. Shercom rubber products are made from 100% Saskatchewan-recycled tires, and colour customization ensures it is pleasing to the eye.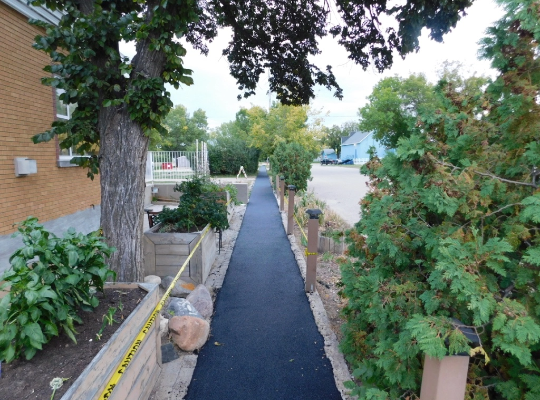 Our path and walkway solutions will suit any space and specs. They are also less invasive, with minimal downtime, in comparison to traditional methods.
As with our landscaping products, these rubber surfaces are safe, practical, and virtually maintenance-free.
At CVS we believe social activity is just as important as physical activity. This is why we work with Shercom to provide the very best recreational surfaces. Our durable, flexible, and attractive sports courts facilitate the combination of social and physical activity by creating a fun, inspiring leisure space.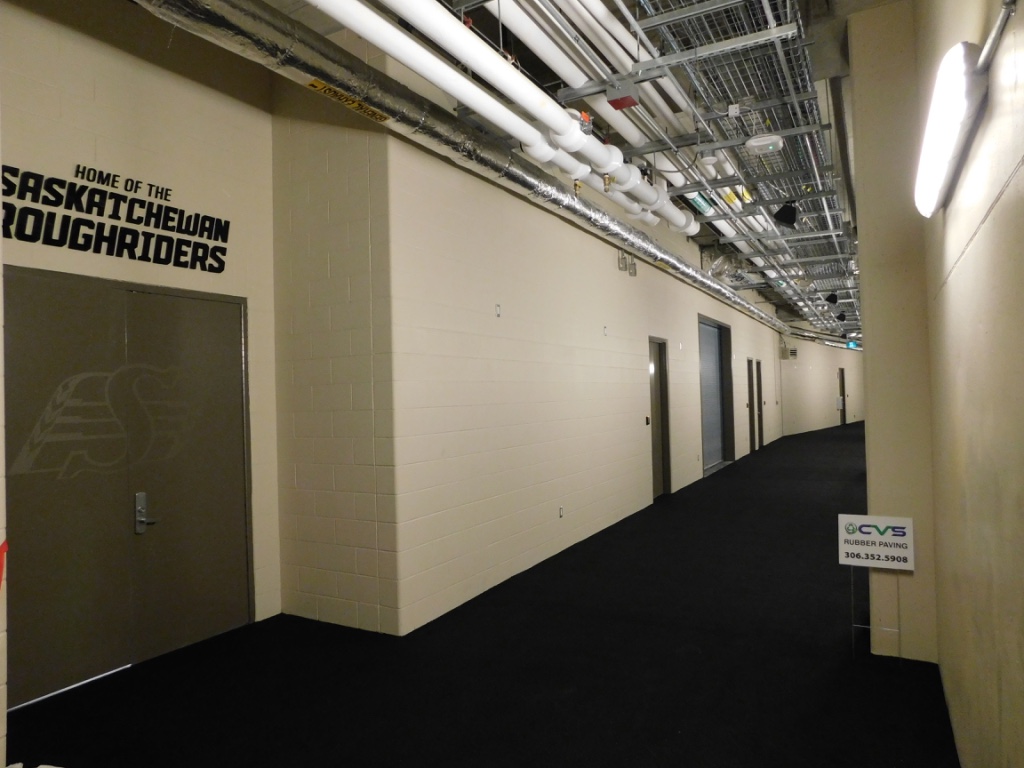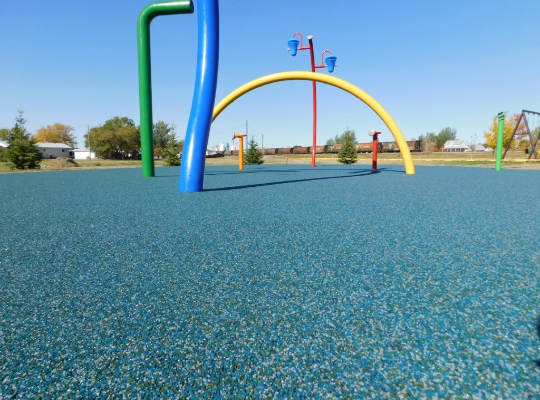 We can install a beautiful rubber surface, whether porous or sealed, for water recreation. All our surface solutions are anti-slip and antibacterial. With numerous colour options available, these installations will open up a world of creative themes and areas for fun in the sun.
Don't compromise curb appeal for functionality. We can mould our rubber to create speed bumps, EZ Riser ramps, threshold ramps, arena crumbs, walkway pads, wheel chocks, and parking curbs for your business or work site.
See More of our Rubber Molded Products!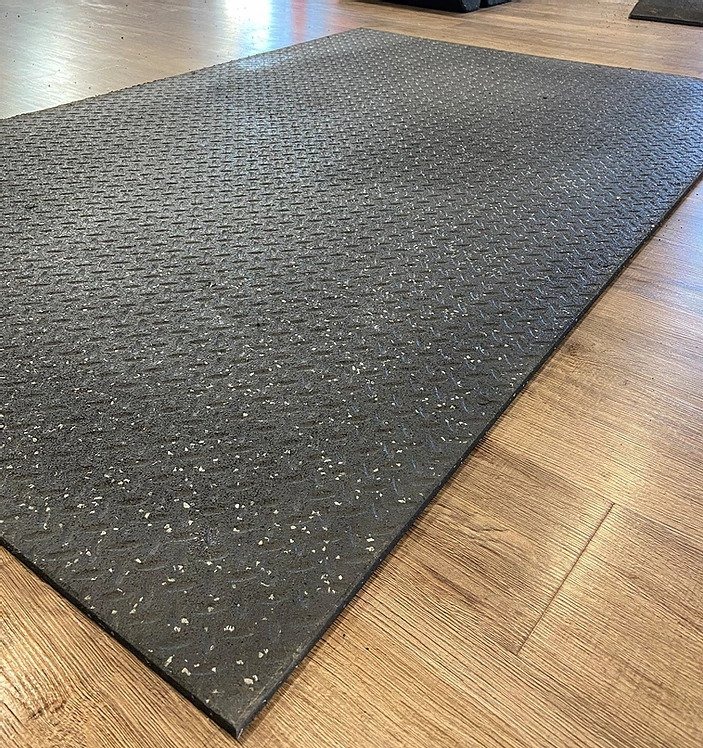 Trusted, Locally-Recycled Product
CVS Rubber Paving is proud to use Shercom surfacing products on our installations.
A flexible surface that is resistant to cracking
Long-lasting
Less expensive than commercial vinyl decking products and concrete replacement
Eco-Friendly and Slip Resistant
Rubber paving is porous, eliminating puddles in the summer and black ice in the winter
Ice doesn't stick to rubber the way it does to other surfaces, making snow removal easier
Rubber paving is created by combining recycled rubber crumb with a proprietary binding agent according to a strict formula developed by Shercom. The rubber paving concept has been expanded to include sidewalks, pathways, patios, decks, pool decks, sports courts, running tracks, pathways, and trails. It can be installed virtually anywhere and will attractively transform any existing surface