Driveways, Garage Floors, Patios, Pool Decks & Molded Products.
Sidewalks, Curbs, Spray Parks, Sports Facilities
Safe, Fun SHERPLAY™ Surfaces, in Partnership with Playtop and Nike Grind
Seasonal Snow Clearing and Hauling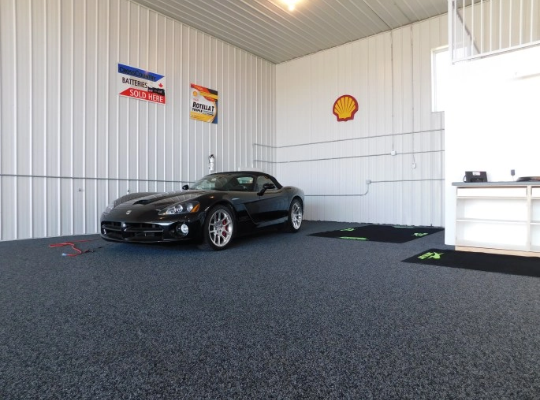 Appealing, affordable, eco-friendly
For more than 20 years, CVS has been sourcing and installing rubber paving from Shercom Industries – Saskatchewan's only fully-integrated tire recycler. Family-owned and operated, we're proud to serve Regina and the area and are committed to providing durable, attractive, and environmentally-friendly surfacing solutions. We're CCPI certified, and a limited warranty backs everything we do.
Rubber paving is a cost-effective way to resurface your cracked and damaged driveway. It can be installed over existing concrete, asphalt and more. Another great aspect of our Rubber Paving Solution is that it can last for decades.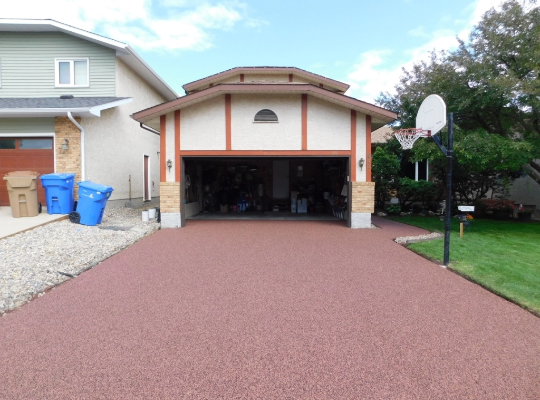 About Playtop with Nike Grind
My existing driveway was in terrible shape. The front of the was completely beat up and crumbling and the rear had sunk by the house, causing the grade to slope towards the foundation. CVS completely transformed my driveway! They built up the
…
grade in the back and I couldn't be happier with the finished product. I also really liked all the different colour options. The crew worked very hard and got the job done quick. Would highly recommend.

Dustin S.
These guys all work hard and do such a great job. I really didn't know what to do with the driveway. Concrete was just too expensive and paving the traditional way was more money. Rubber paving is the way to go. I
…
have another job for them in the future. They are such a great company.

Mark P.
The CVS Rubber Paving crew were hard- working and very polite. The work was done efficiently and on time. Our driveway and stairs look great and we are very happy with the way it turned out! Neighbours and friends have commented on
…
how nice our driveway looks. We highly recommend this company.

Yvette A.